Have you ever experienced something that was so out of body, beyond what your mind could ever imagine that you simply were just in awe of the overall outcome?  Ok, well maybe you haven't…I'll be honest, neither had I until a couple weeks ago.  I wasn't sure what to expect, other than the fact that I was certain I knew I was open to any experience that would heighten my awareness, bring clarity around my life purpose and goals, as well as open doors to opportunities that I had never before imagined were possible.  The result of what I got was magnified ten-fold.
Let me introduce you to my good friend, Mas Sajady.  Quantum Healer and Success Energizer.  This man is genius.  He is one of the most down-to-earth, genuine, compassionate and loving human beings I have ever met.  How do I know this…just spend a few minutes with him and you can't help but feel the same way.  He has the most unique ability to unlock your true potential, help you live through your true "transparent self-image," and most importantly remove key blockages that are hindering you from achieving true abundance and success in your life.
I'll be frank.  I have NEVER been to a medical or intuitive healer before meeting Mas.  I never even knew they existed.  However, when you become intentional about finding ways to heal yourself no matter what issue or problem stands in your way, you attract the most beautiful solutions to you…that is what happened with me, and thus I met Mas and his amazing ability to transform lives.
Take a peak at the super-charged (meaning I totally sped up this video of our session…34 minutes condensed down to 3 and a half) video of my first session with Mas.  Although the sounds you hear may remind you of the Chipmunks Christmas album, what I feel warrants your attention is the emotion and movement my body experienced as a result of the vibrations and energies moving as a result of Mas' power to heal.  Notice at about the 1:21 minute mark of the video…the static sound goes away…then comes back around 2:45 of the video.  I am not sure what to make of it other than the fact that there was some serious energy in that room.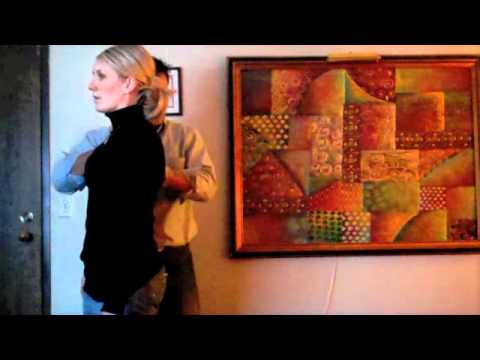 Pretty incredible, huh?  I will without a DOUBT be seeing Mas again.  I wasn't sure what to expect from this experience, however I can tell you with sincere honesty and confidence that within less than 2 weeks, this one session with Mas has catapulted my success 10x!  I have been a struggling entrepreneur for over a year, and within a weeks time I have attracted more than 4 key opportunities that could prove to be the lifeblood of my entire business in 2011…and it is still December of 2010~!  My ability to attract people to me, to shine brightly as a leader has never been more clear than it has since my session with Mas.  Although I experienced 2 ½ days of intense detoxification after our session, I would do it over and over again, each and every month knowing the abundance and opportunities that manifest as a result.  Thank you, Mas for sharing your gift with the world.  True Abundance and Balance is chasing you because of your sincere willingness to serve.